Generative art gallery
Here are some of my original plotter drawings you can buy. These are created by code in Processing, and then plotted using my Axidraw V3/A3. Every image is unique, so you will have a one of one edition (though I might do colour and paper variations of some of the designs).
Drop me an email or a DM if you are interested in any of them.
If you are in Bristol or want to collect I can do any of these framed; let's discuss. Payment through Paypal.
***Now accepting commissions***
************
Noise #1 - Unipin fineliner on 300gsm antique cartridge.
£25 >> Buy this picture
************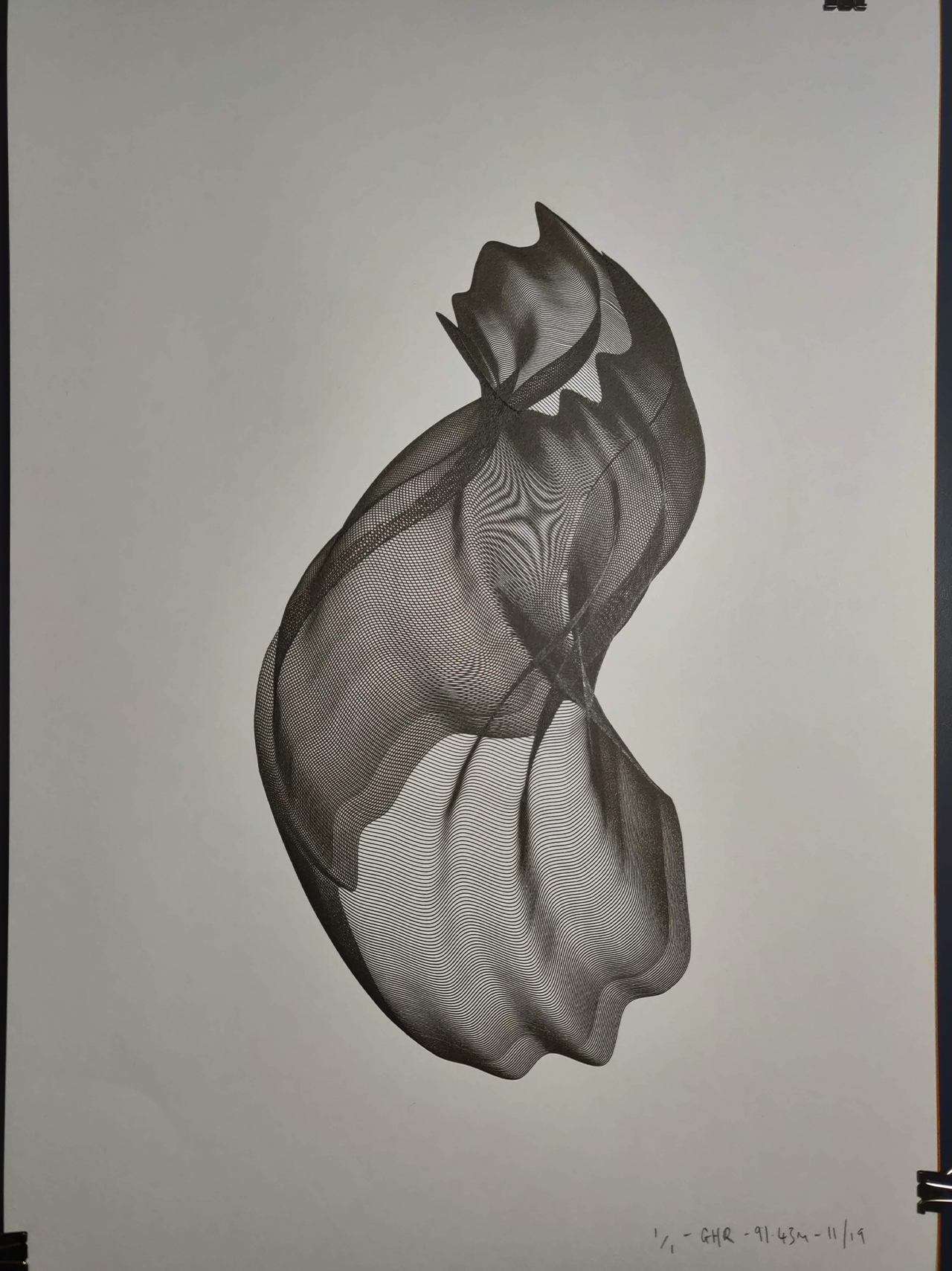 Weird Ghost - Unipin 0.03 fineliner on 220gsm cartridge.
£25 >> Buy this picture
************
Gold cubes - Gold Sharpie on 220gsm black card.
SOLD